Hello everyone! This has been a long time coming, but we are finally ready for the soft launch of Point of Impact Publishing and the exciting debut of R. J. Calder's Frenzi!
So what is Point of Impact Publishing? We are a very small publishing house interested in keeping the old-school traditions of action/adventure novel series intact. We grew up on the so-called Men's Adventure fiction, series like the Executioner, the Destroyer, the Death Merchant, the Butcher, Nick Carter: The Killmaster, and so on. We wanted to continue that kind of escapist fiction, but with none of the baggage held over from those older works, essentially the sexism, racism, and occasional glimpses of unpleasantness that have thankfully aged out.
It's been a long, slow process of getting here and I am finally excited to announce the first release by Point of Impact. It's an awesome action novel by R. J. Calder and it's called Frenzi: The Mafia Massacre.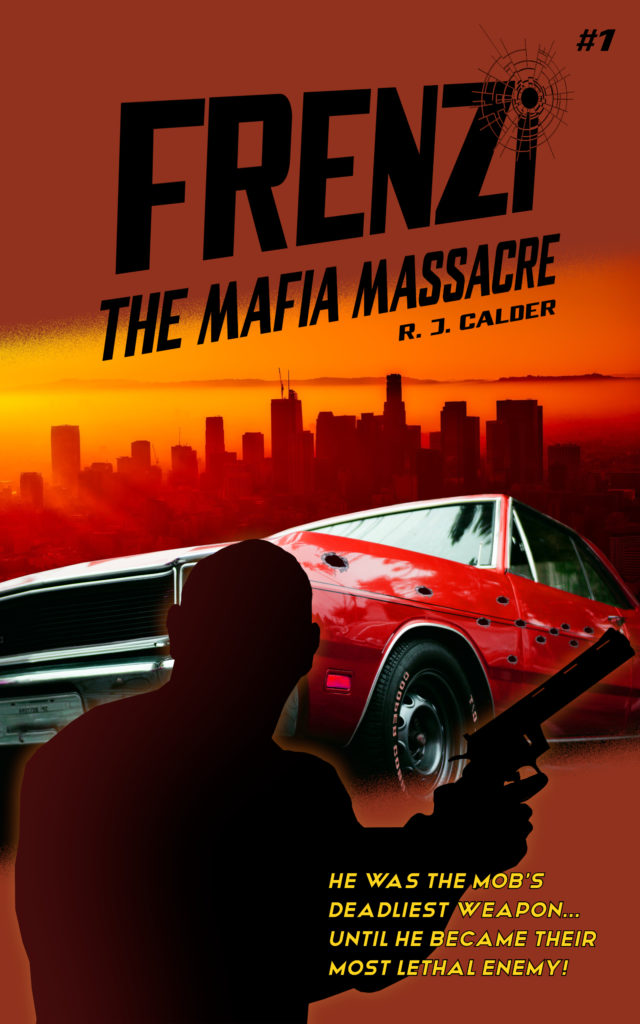 Calder was inspired by Don Pendleton's Executioner series from the late '60s/'70s and, well, I'll just let him give us the rundown.
"I loved Pendleton's breezy writing style. To me, Mack Bolan was and is the ultimate example of an action hero. Though many have written about Bolan's exploits, none did so with the same voice that Pendleton did.

"My character, John Frenzi, is definitely not the white hat hero like Mack Bolan, but he exists in a world similar to the 1970s of Pendleton's creation. A world of corrupt men, sudden violence, and a heavy country-culture scene. And I hope the reading goes smooth. Like a guilty pleasure you find yourself compelled to consume."

R. J. Calder
I'll let the audience do the deciding, but I for one found the first Frenzi novel to be exactly the sort of easy-reading action/adventure I want in my library and I am extremely pleased to present The Mafia Massacre, currently on Kindle via Amazon, but soon to be on many other ebook platforms.
I'm also excited to announce that if you read and enjoyed The Mafia Massacre, there will be more to come! I have just finished editing the second novel in this series and Calder tells me he has plenty more in the works! We'll have more news on the next thrilling novel in this young series soon, along with more interviews with R. L. Calder and other announcements.
I hope you'll join us for this exciting beginning. The fun has only just begun.